Postdoctoral Researchers
Dr. Amy Beedle (Associate Member)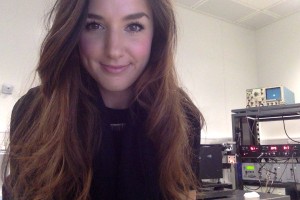 In 2018 I completed my PhD in the Garcia-Manyes where I was using single molecule force spectroscopy AFM to investigate how mechanical forces can modulate the reactivity of individual proteins.  After working in Sergi's lab using the newly built magnetic tweezers set-up to investigate proteins with low mechanical stability, in 2019 I moved to IBEC (Barcelona) with A Sir Henry Wellcome Fellowship from the Wellcome Trust to study different aspects of cellular mechanotransduction.
Email: [email protected]
Dr. Marc Mora Hortal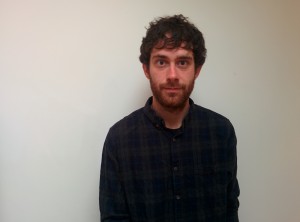 I obtained my Chemistry degree from the University of Barcelona in 2015. During my time here, I undertook a research project in the Self Organized Complexity and Self Assembled Material group, investigating chiral structures in liquid crystals. I obtained my PhD in the Garcia-Manyes lab (funded by Fight for Sight) using single molecule force-clamp spectroscopy to capture the molecular onset of protein misfolding. I am now a postdoctoral researcher in the lab, working on different aspects of mechanobiology.
Email: [email protected]
Dr. Alvaro Alonso-Caballero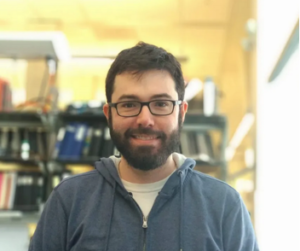 My research interests have been focused on understanding the role of mechanical forces on the proteins utilized by bacteria to adhere and colonize hosts. Working at the interphase between physics, chemistry, and biology, I have explored with single-molecule atomic force microscopy and magnetic tweezers how mechanical perturbations regulate processes such as folding or posttranslational modifications in these proteins, which directly affect the infection process. After obtaining my PhD (CIC nanoGUNE, 2013-2017) and completing my first postdoctoral period (Columbia University, 2018-2020), I joined Sergi Garcia-Manyes' lab at King's College London to widen my views on how force affects biological systems across scales. From this perspective, my current research is focused on understanding how forces modulate the processes of eukaryotic and bacterial mechanotransduction, from the single-molecule to the single-cell level, to obtain an integrated picture of these processes of crucial importance in disease and pathogenesis.
ORCID: https://orcid.org/0000-0003-0284-2562
LinkedIn: https://www.linkedin.com/in/alvaro-alonso-caballero-046625146
Email: [email protected]
I completed my Ph.D. in Physics at the University of Zaragoza, working on the development of computational models at the mesoscopic level and the implementation of free energy methods for an array of biological problems. In 2016, I joined the Fernandez lab at Columbia University as a postdoctoral researcher, where I developed magnetic tweezers instrumentation and studied the physics of protein folding under force.  
In December 2020, I joined the Garcia-Manyes lab as a postdoctoral researcher.  
Email: [email protected]
PhD Students
Sam Gulaidi Breen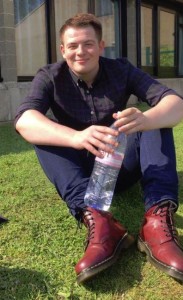 I am currently a project student enrolled on the molecular biophysics MRes at KCL. My project couples Atomic force microscopy and fluorescence microscopy to investigate cellular nanobiomechanics, and the effects of force on nuclear mechanotransduction. I obtained my BSc in biochemistry at UEA, where I worked on a research project in which I studied the protein-protein interactions of a membrane bound multi-heme cytochrome known as CymA in Shewenella Oneidensis MR-1. Upon completion of my masters, I will begin my PhD studentship at the Francis Crick institute. There, I will undergo a project investigating the unfolding pathways of individual membrane proteins in a lipid bilayer using single molecule force techniques. This project will be under the supervision of Dr Justin Molloy, and Professors Paula Booth and Sergi Garcia-Manyes.
Email: [email protected]
Fani Panagaki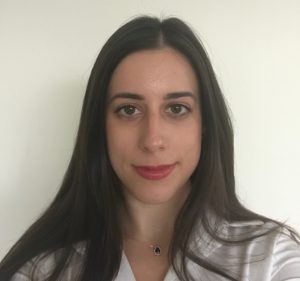 I finished my first degree in Crop Science and Plant Genetics from Agricultural University of Athens (AUA), in 2015. After graduating with a MSc from AUA, I obtained an MRes in Biomedical and Molecular Sciences from King's College London. During my research project I worked on developing a hypoxia sensitive sensor to track cancer cell metastasis in vivo. In October 2017, I started my PhD under the supervision of Prof. Sergi Garcia-Manyes to study how cells react to mechanical forces using a variety of single cell and single molecule techniques such as, single cell / single molecule AFM and magnetic tweezers.
Email : Fani. [email protected]
Diana Catana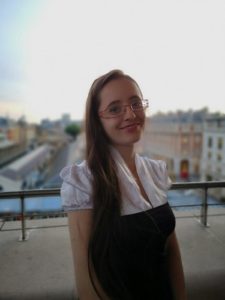 I finished my MSci. Biochemistry at University College London (UCL), in 2016. During my final research project, I studied amino acid sidechains interactions using NMR spectroscopy. I started my PhD in October 2020 under the supervision of Prof. Sergi Garcia-Manyes within BBSRC's LiDO/iCASE programme with the project  'Coupling optical tweezers with light microscopy to unravel the mechanical forces acting on cellular organelles'.
Email: [email protected]
Tong Zhu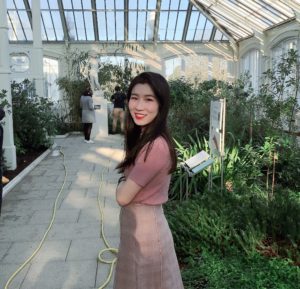 I obtained my bachelor's degree in Biotechnology in the national life science and technology talent training base at Shandong University in 2017. After graduating, I finished my MRes in Molecular and Cellular Biosciences from Imperial College London where I worked one more year as a research assistant on engineering Turing Patterns in a bacterial chassis with a bottom-up synthetic biology approach. I am currently a PhD under the supervision of Prof. Sergi Garcia-Manyes and Prof. Catherine Shanahan within K-CSC programme with the project
"
Unravelling the Nanomechanics of the LINC Complex across-scales: from single molecules to individual cells"
.
Felix Gehres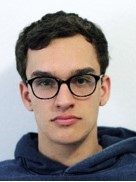 I graduated with an MSc from Maastricht University in 2020. During that program, I undertook two research placements. The first project dealt with the optimization of a novel data-independent acquisition (DIA) technique for desorption electrospray ionization mass spectrometry imaging (DESI-MSI). In a second project during my MSc, I studied the structure-activity relationships of per- and polyfluoroalkyl substances (PFAS). In June 2021, I started a PhD under the supervision of Prof. Sergi Garcia-Manyes. The title of my project is "Unveiling the nanomechanical properties of the LINC complex proteins with single molecule resolution".
Email: [email protected]
Rosie Austin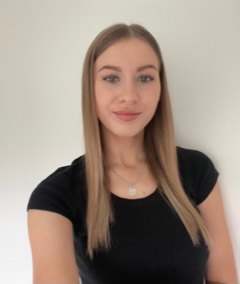 In 2021, I completed my bachelor's degree in Pharmaceutical and Chemical Sciences from the University of Brighton. During my undergraduate degree, I undertook a year in industry where I worked as a Materials Scientist. Here I used a variety of techniques and measurement systems to investigate issues with pharmaceutical and consumer products. In October 2021, I joined the Garcia-Manyes group as a PhD student to study the nanomechanical effects of oxidative-stress post-translational modifications in cardiac titin using magnetic tweezers force spectroscopy.
Email: [email protected]
Natalie Mimoe
Lab Technicians
Dr Jane Walker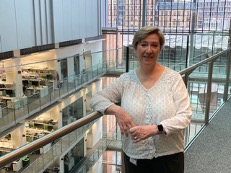 I obtained my PhD in Molecular Biology from the University of London where I studied the hormonal regulation of milk protein genes. Following Postdoc positions at the University of Bristol and the IMCB in Singapore, I joined the Lab of Jesper Svejstrup as a Scientific Officer at the Imperial Cancer Research Fund Labs, which later became Cancer Research UK and then the Francis Crick Institute. I joined the Garcia-Manyes Lab in September 2021 and provide many of the biological tools used in the Lab's mechanobiology research, as well as general Lab management.
Email: [email protected]
Dr Patricia Paracuellos
Email:  [email protected]
Lab Alumni:
Palma Rico Lastres
Yong J Wang (Jim)
David Giganti
Ainhoa Lezamiz
Aisling Williams
Bob-Dan Lechner
Marta Castro-Lopez
Josep Relat-Goberna
Judit Perales-Calvo
Giulia Galli
Elvira Infante
Andrew Stannard
Stephanie Board
Kateryna Lemishko
Collaborators
Guillaume Stirnemann
Julio Fernandez
Pere Roca-Cusachs
Catherine Shanahan
Riki Eggert
Juan Martin-Serrano
Jasna Brujic
Carles Solsona
Jonathan King
Mathias Gautel
Paula Booth
Justin Molloy